our Values
Hippocenter was created in 2008
Our team consists of horse lovers
We manufacture over 90% of the products we sell
OUR HISTORY
Hippocenter was created in 2008 with the aim of supplying high-performance equipment meeting the requirements of all protagonists of the horse world.
Our team consists of horse lovers who are committed to their passion.
Our organisation is established in the heart of the world of equitation, in Normandy.
During its first years of activity, Hippocenter distributed products manufactured throughout Europe, mainly Scandinavia.
Noticing that this supply did not meet our customers' expectations perfectly, we took the decision to design our own range.
We are now proud to manufacture over 90% of the products we sell.
We currently supply a range in line with our customers' requirements, at the right price.
OUR PRODUCTION TOOL
The Hippocenter factory is situated in Normandy, 5 km from Bayeux and 20 minutes from Caen.
Growing year after year, our production facility meets the standards of the agricultural sector.
Comprising numerous top quality devices and equipment, it enables us to manufacture and maintain our products in an optimum manner.
Our workers and engineers have manufacturing, storage and testing areas where the reliability of our machines can be confirmed.
We would be delighted to share our trade with you – do please contact us for a visit to our premises.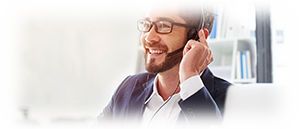 Besoin d'aide ou d'un conseil, nos conseillers sont là pour vous répondre
Contactez nous au :

+33 2 31 92 31 96

ou

Recevoir un devis détaillé
In the heart of the world
The Hippocenter factory is situated in Normandy
our production facility meets the standards of the agricultural sector
We would be delighted to share our trade with you