OUR HORSE WALKER MECHANISM : EASY TO USE

Our walker mechanism has been developed to meet your requirements. Simple to use, it includes a set programme for changing direction automatically every 10 minutes. Capable of reaching a speed of 20 km/h, it offers the possibility of working at the walk and trot. With 100% galvanised steel construction, it withstands the passage of time perfectly. This horse walker mechanism goes perfectly with our covered walkers and our uncovered walkers. French design, manufactured in Normandy.
Installation
Installation et formation possible
Assistance
Assistance téléphonique 7j/7
Mécanisme de marcheur classique
Mécanisme en acier galvanisé, vitesse allant jusqu'à 20 km/h.
Notre mécanisme pour chevaux classique convient aux marcheurs non couverts et couverts.
Nous disposons de plusieurs types de séparations pour répondre aux besoins des différentes écuries.

Motorisation LENZE - Clôture électrique GALLAGHER

Incluant : Séparations standards, moteur, bras, électrification, boîtier de contrôle, programme automatique
Mécanisme de marcheur suspendu
Le mécanisme permet de disposer d'un marcheur tout en conservant un espace de travail au centre de la structure. Disponible en 18 et 23 mètres, il vous permettera de travailler 6 à 8 chevaux simultanément. Le mécanisme suspendu s'adapte sur nos ronds de longe basique, confort et prestige.

Motorisation LENZE - Clôture électrique GALLAGHER

Incluant : Séparations standards, moteur, bras, électrification, boîtier de contrôle, programme automatique
Séparations tubes
Séparations 1/2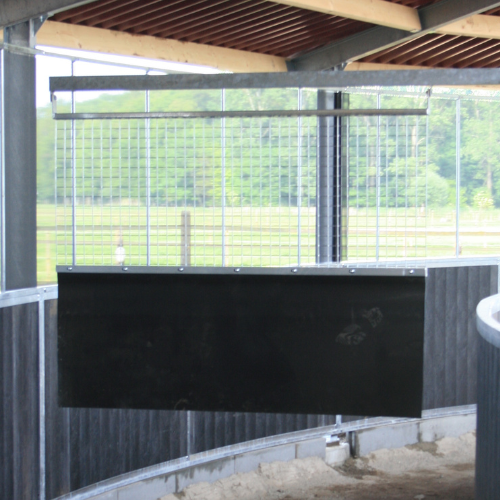 Séparations 1/3 grille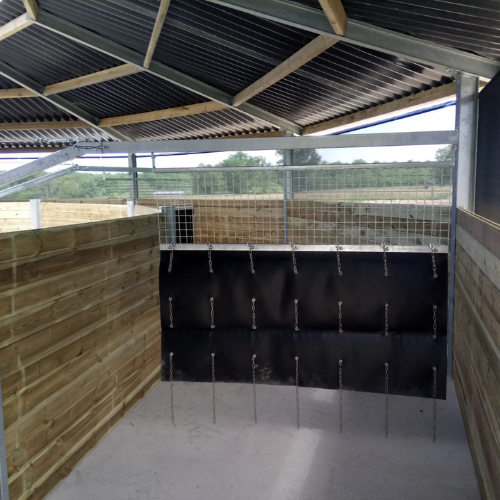 Séparations pleines